I Kiss And Tell
Disneyland | 12:09:55 PM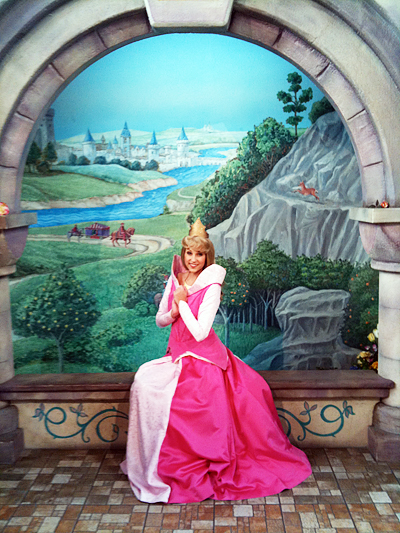 I waited and waited and waited, then I got to kiss her.
She is now awake…. It must of really happen.
"A prince who had heard the story of the enchantment braved the wood, which parted at his approach, and entered the castle. He trembled upon seeing the princess's beauty and fell on his knees before her. He kissed her, then she woke up, then everyone in the castle woke to continue where they had left off…"
This is a true story, more so then most may know. Only I think she feel asleep again, now I must brave the wood again and again and again till I can awake her anew with every brick in my empire.